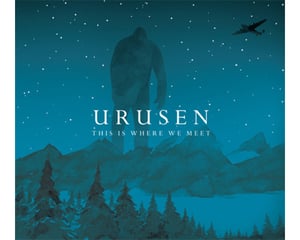 £

7.00 - On Sale
Please also check out the options below before buying:
Option A: if you buy our new album from our bandcamp page you will receive the CD in the post and, at no extra cost, a digital download of the album will be emailed to you straight away: urusen.bandcamp.com
Option B: If you just want a physical CD then you can order it here on our Big Cartel page and we'll post it to you along with anything else you order.
Option C: If you just want a digital download of the album then you can get it on our bandcamp page: urusen.bandcamp.com
Or on iTunes
The limited edition CD of The Is Where We Meet comes with an illustrated booklet of lyrics. This is where we meet was recorded at Realworld Studios in Wiltshire and produced by Steve Osborne (Elbow, PJ Harvey, KT Tunstall). It was released on 13th August 2012.